Home Lands Group' Kurunegala Branch Relocated To Serve Customers Better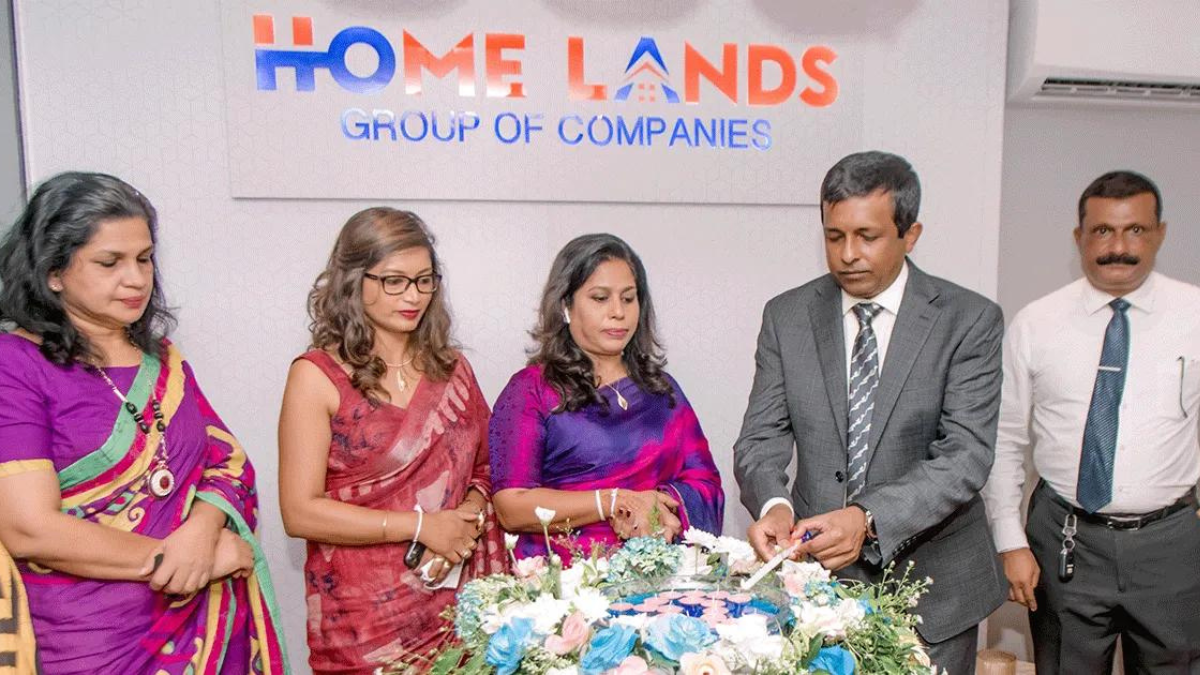 Home Lands Group of Companies, the No.1 real estate solutions provider in Sri Lanka, has relocated its Kurunegala branch to No. 193, Colombo Road, Kurunegala. The branch was officially opened on 27th January 2022, as part of the Group's growth and service improvement strategy.
The new branch, centrally-located for the convenience of the Group's customers, is easily accessible via the main transportation artery to the city of Kurunegala by both public and private transportation. The main focus of the relocation is to provide an improved level of service to customers in the region. As a result, customers in the surrounding areas will be able to visit and browse through the existing portfolio of lands in strategic locations around Sri Lanka and suburbs.
Speaking at the opening ceremony, Nalin Herath - Chairman and Managing Director of Home Lands Group of Companies stated, "Home Lands Group of Companies has started its journey on its next growth stage. We have invested in infrastructure, technology and human capital development strategically. As a home-grown corporate it is important that we keep pace with evolvement and this phase of our development is to enhance our customer offering to further consolidate our leadership status in the market. We start our new growth cycle of the company, by investing in not only brick and mortar but in technology and resource development to better serve our customers."
Kurunegala, the capital of the North Western Province, is one of the country's main connectivity hubs with massive infrastructure developments in progress. The newly-constructed Central Expressway Phase One from Mirigama to Kurunegala which was vested to the public recently has enhanced Kurunegala's positioning as a key geographic hotspot for transportation and trade. These infrastructure developments, together with recognised government and internationals schools, good healthcare providers, banks, supermarkets and several recognised retail brands has enhanced the lives of the residents of Kurunegala and turned the city into a residential hub of the region.
Addressing the gathering, Mrs. Lanka Jayasinghe - Director Operations commented, "We have invested a lot in research, working with consumers' insights to offer our discerning Land and Homeowners the perfect living solution they desire. Our product development team, headed by our Chairman and a team of professionals, always strive to deliver customer-centric property solutions to the market. This has helped us remain a step ahead of the competition, as a forward-thinking corporate".
Established in 2003, Home Lands Group of Companies has grown exponentially during the past 19 years, becoming the No.1 real estate solutions provider in Sri Lanka with a branch network spread around seven regions of the country to serve its growing customers better. As part of the company's growth strategy the branches will undergo transformation in line with the company's positioning and service level improvements. For further information on how you could find a solution that fits your need, please visit www.homelands.lk.