Home Lands And Home Lands Skyline Launches New Branch Office In Negombo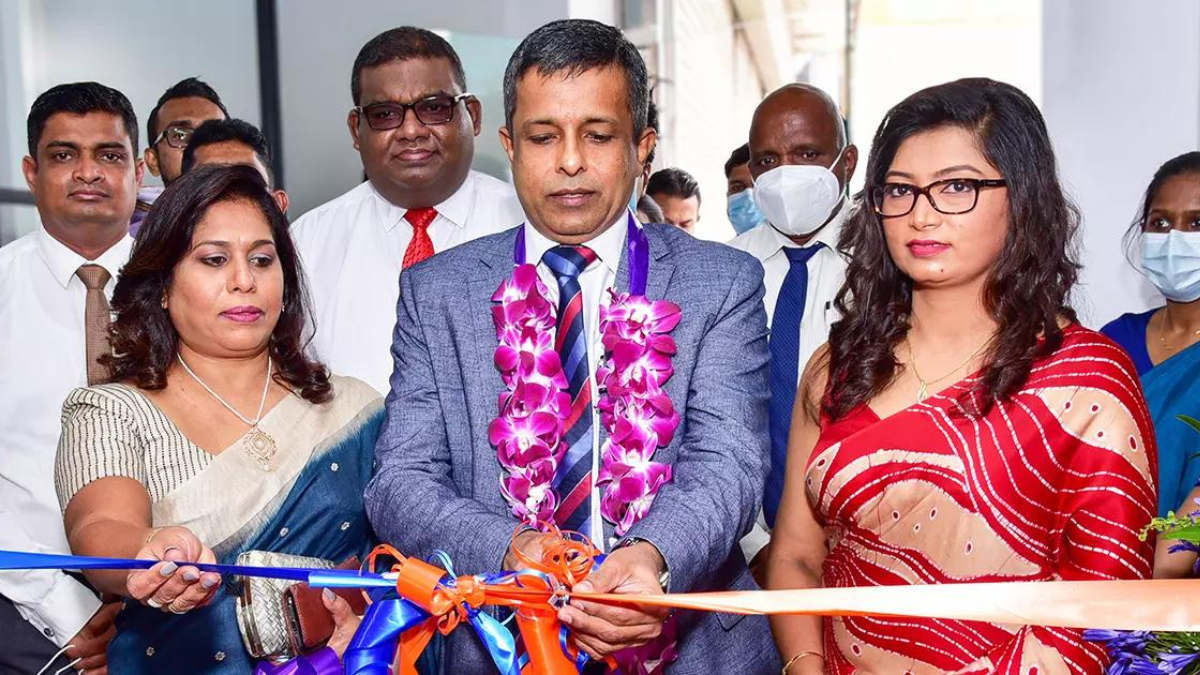 Home Lands and Home Lands Skyline is delighted to announce the opening of their new Negombo office at a prominent location in Negombo at No. 234A, Colombo Road, Negombo. The branch was officially opened on February 18, 2021.
The Event Proceedings
Mr. Nalin Herath, Chairman and Managing Director of Home Lands and Home Lands Skyline, and Mrs. Harshani Herath, Director, began the proceedings with a ribbon cutting ceremony. This was followed by a Pirith chanting ceremony and the lighting of the oil lamp by Mr. Nalin Herath, Mrs.Harshani Herath, and General Manager – Mrs. Lanka Jayasinghe, CEO – Mr. Yasas L. Pathiranage, and other members of senior management.
The Rationale Behind The Decision
Home Lands Holdings, the leading name in the Sri Lankan real estate industry, has a long history of breaking records and developing and constructing properties using cutting-edge technology by introducing revolutionary concepts to the real estate market.
The investment in this state-of-the-art office was made as part of the Home Lands Group of Companies' long-term growth plan to address the increasing demand for land and apartment development projects in and around the Negombo area.
It is located in a highly convenient location that is easily accessible by both public and private transportation and is dedicated to providing an improved level of service to its customers and will house both Home Lands and Home Lands Skyline, the company's apartment development arm.
As a result, customers in the region will be able to not only visit and browse through the existing portfolio of plots available in strategic locations around Sri Lanka and the suburbs. In addition, customers will also be able to peruse through the collection of ground-breaking concept apartment projects designed which are constructed in a highly innovative, state-of-the-art approach.
Our Background
Home Lands Group of Companies established itself in the real estate industry in 2003 and is committed to offering residential and real estate solutions while exceeding consumers expectations.
As the leading property developers in Sri Lanka, Home Lands and Home Lands Skyline have developed several outstanding residential residency and apartment projects over the years. Their luxurious houses and apartments personify exceptionally high-end, timeless elegance and are located in strategic locations around the country to improve the lifestyles of their highly valued customer base. While striving to deliver the optimal balance of high standards in strategic locations, they also give their residents the convenience and lifestyle they have always sought after.
Awards And Recognition
Home Lands Holding (Pvt.) Ltd. and Home Lands Skyline (Pvt.) Ltd. are the first companies in Sri Lanka to receive the highest grading from CIDA for the year 2021 (LB1 & L1) after being evaluated by CIDA (Construction Industry Development Authority) (successor to ICTAD) for maintaining the highest standards in real estate and dedication to quality and excellence.
Home Lands Skyline revolutionized the real estate industry in Sri Lanka by introducing the 'resort living' concept to the local market with the Ariyana Resort Apartment – Athurugiriya project. It incorporated a variety of value additions to its developments with our residents' constantly evolving needs and demands in mind. It is Home Lands Skyline's most successful project to date, and it was completely sold out before the expected completion date, which is a testament to the confidence placed in us by our customers.
Ariyana Resort Apartments received the "Award for the Best Housing Development (Sri Lanka)" and the Accolade for the "Best Housing Architectural Design" at the renowned "PropertyGuru Asia Property Awards (Sri Lanka)" in July 2018. In addition, it was also highly commended in the category of "Best Green Development."