Stanford Avenue - Luxurious Land Plots To Sell In Malabe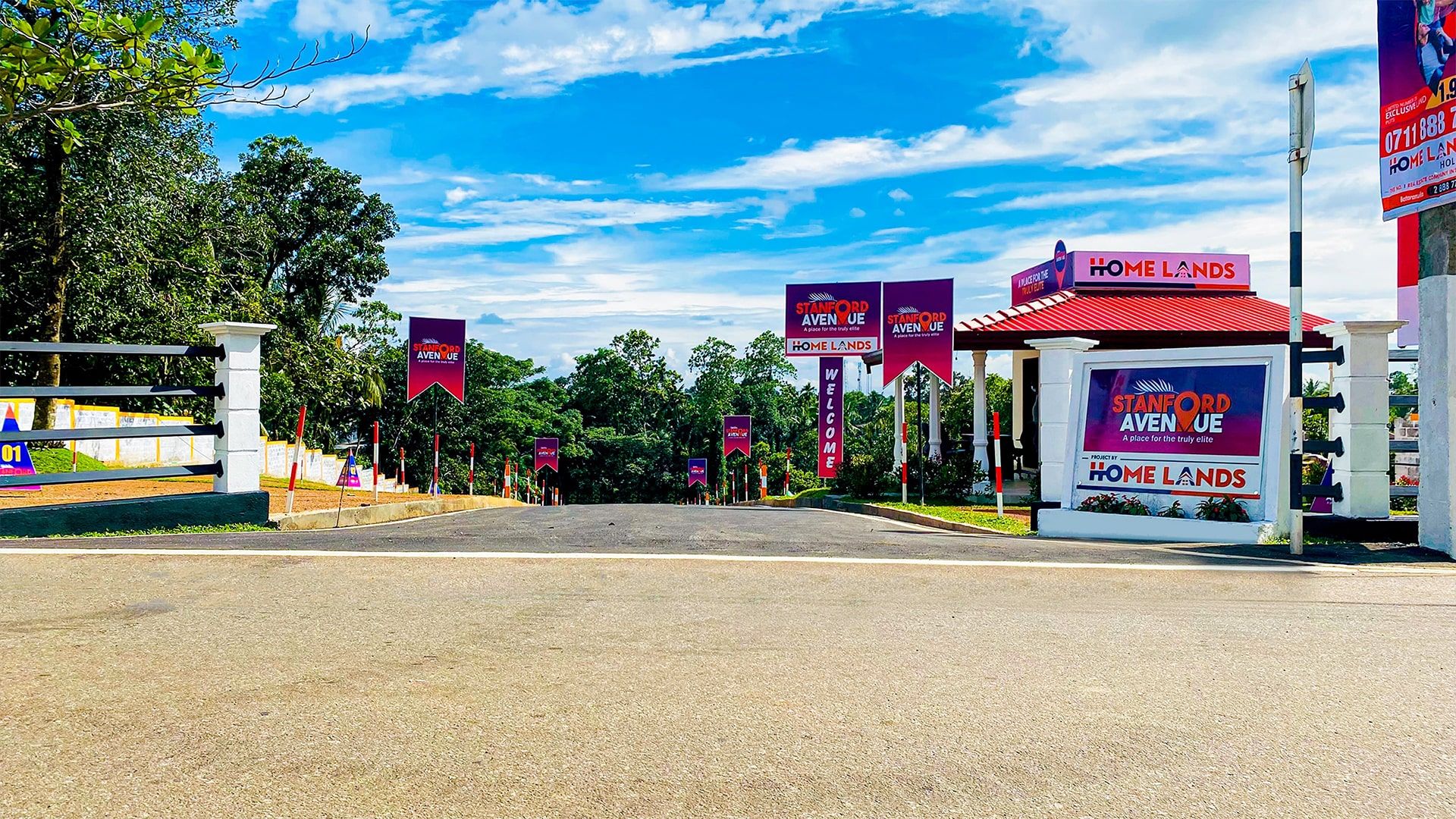 Home Lands brings you the most exclusive address in Malabe, Stanford Avenue, located in Suhada Mawatha, walking distance to Horizon College and within proximity to all your life's needs, giving you time to spend with what matters the most to you.
This curated limited plot address in ten perch configuration is available to a selected few who want the very best in life. With easy access to Supermarkets in two minutes for your families' daily essentials, walking distance to the ATM when in a hurry for cash, drive in less than five minutes to all your favorite restaurants and retail stores to indulge you and your family. End your stressful day with a relaxing jog or walk at the closely located track surrounded by tranquil green fields and a soothing waterway.
Malabe has seen significant infrastructure expansions in the recent past with world-class campuses, IT parks, supermarkets, restaurants, retail stores, and hospitals locating themselves in this urban hotspot and is now trending as the ideal location to build a home, surrounded by nature, fresh air, less noise, and in a relaxing and peaceful setting. In addition, its strategic location and the area's increasing socio-economic importance make it an excellent investment that is estimated to grow fivefold in five years.
Stanford Avenue by Home Lands is located within a lively neighborhood – has positioned itself at the heart of maximum connectivity with the Kaduwela Interchange (Entrance), Athurugiriya Interchange, and Kothalawala Interchange (Exit) - all within a 5km radius.
As a result, the area is growing in popularity, and it is quickly becoming a highly desired residential address for potential homeowners wishing to invest in their ideal house. It puts residents within a 2-kilometer radius of Horizon Campus, school and Daycare Center, Kothalawala & Waliwita highway exits, the Neville Fernando Hospital, Millennium IT, the SLIIT Campus, and multiple bus routes, among many others. In a nutshell, it is a highly sought-after residential address.
The number one real estate company developed Stanford Avenue in Sri Lanka, Homelands Holding (Pvt) Ltd., making this country's citizens' dreams of having their own home a reality for over 15 years. It is that expertise that brings you this exclusive address to make your own.
Don't miss out on this opportunity to own and be a part of Malabe's elite address, which is only exclusive for fourteen. Call 071 0 641 641 for more information.