Home Lands Holding Announces The Launch Of Phase II With 158 Canterbury Golf Villas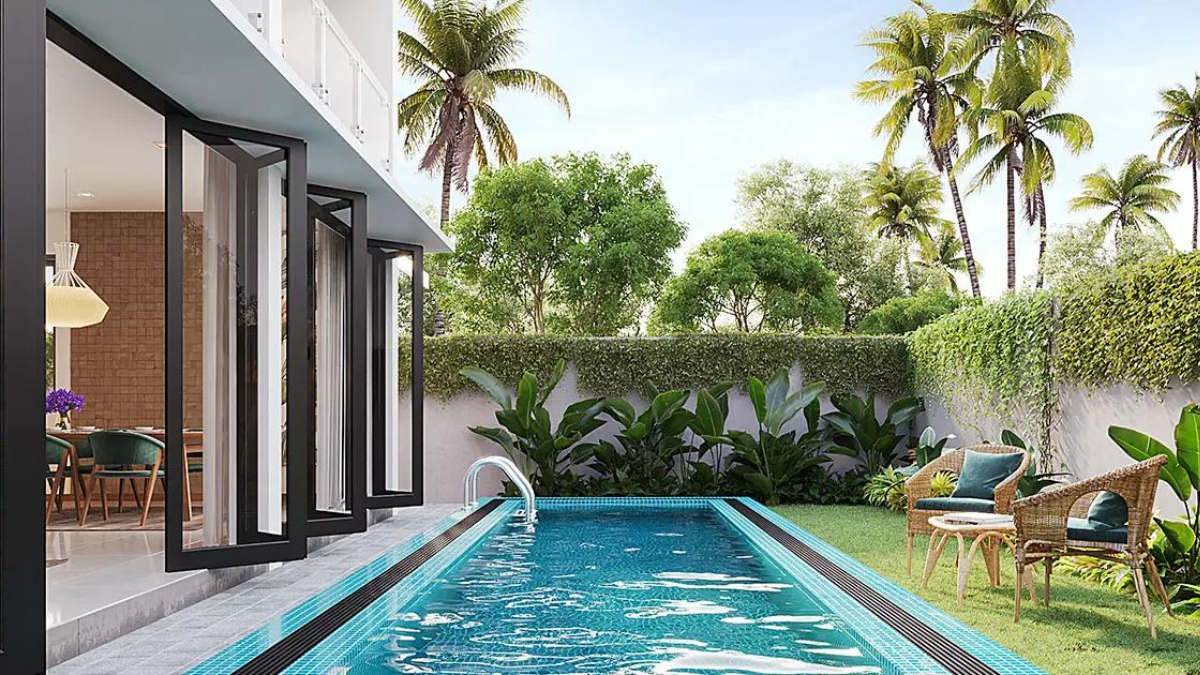 Home Lands Group of Companies has taken the real estate industry by storm with its rapidly expanding residential projects portfolio in the most stunning locations, integrating ecologically responsible design and cutting-edge architecture. The recently launched Phase II of the Canterbury Golf Resort Residency project is Sri Lanka's largest residential development project, with 1,200 residential units developed on 55 acres of land in Piliyandala - Kahathuduwa. The most recent addition to the project is the 158 Canterbury Golf Villas, each with its swimming pool, designed by renowned architect Phillip Weeraratne – which perfectly embodies the Homelands Group of Companies' luxury living experience. This is in addition to the 240 new apartments that make up Canterbury Lexus Golf Resort Apartments.
Return On Investment
Canterbury Golf Resort Apartments and Residencies, which was launched in December 2020, has become an increasingly sought-after location to live and invest in. Today, its residential project is completely sold out, with only 10% of apartments available from Phase I. Investors of apartments and residences of Phase I have already received an appreciating Return on Investment (ROI) of 30% - 50% within the last 18 months. Canterbury Villas, therefore, offers you not only the house of your dreams but also the opportunity to make a prudent investment.
Design And Amenities
Canterbury Golf Resort Villas was designed to enhance the day-to-day lives of its residents while also positively impacting its residents' minds, bodies, and souls. Approximately 80% of the project is a proposed recreational area, with only 20% of the land allocated for the apartment, residential, and villas.
The Canterbury Golf Villas, designed by renowned architect Philip Weeraratne, promotes an open plan design and contemporary-styled living rooms and a private infinity pool as part of the design. The owners of these villas will have full access to all of the 50+ facilities, as well as the privileged solitude of their tastefully constructed villas. These luxury villas are designed to cater to our residents' innermost desires, whether to purchase a luxurious state-of-the-art home or an investment.
Mr. Nalin Herath, Chairman of Homelands Skyline, speaking about Phase II of this already successful project, stated that "Homelands Skyline has maintained a steady growth trajectory despite the hurdles brought about by the lockdown and pandemic. Our ethos of enhanced value creation for our customers has kept us a step ahead of the competition, Thus creating a greater demand for this segment of housing solutions offered by Homelands Holdings".
Location
These masterfully designed and visually spectacular villas are located within the Canterbury Golf Resort Apartment and Residency complex in Piliyandala - Kahathuduwa.
Positioned among naturally rustic beauty, it seamlessly transitions into the natural landscape. The project is only 20 minutes from Colombo city limits and is adjacent to the 04-way lane main road running toward Colombo, the Outer Circular Expressway, the Southern Expressway, the projected Ruwanpura Expressway, and the upcoming Elevated Highway – which will be linking to the New Kelaniya Bridge with Athurugiriya.
Construction is scheduled to begin in December 2021 and is expected to be completed by December 2024.