Home Lands Group Relocates Galle Branch To Serve Customers Better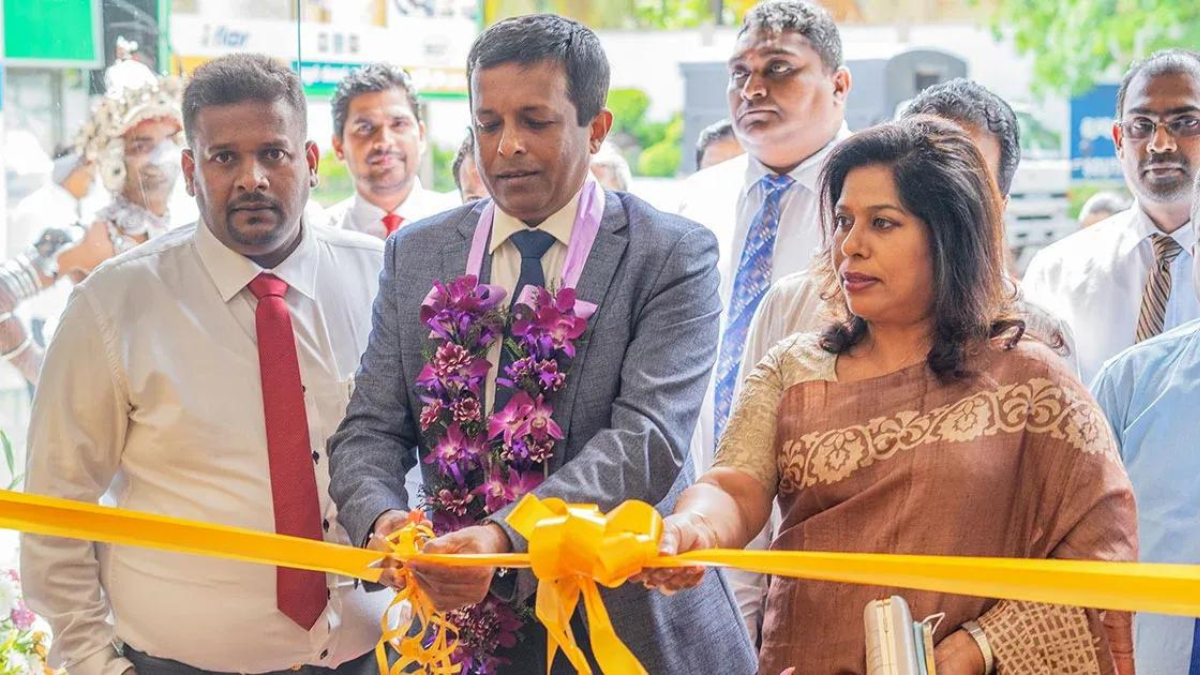 Home Lands Group is delighted to announce the relocation of its Galle Branch to a better centralized location in Galle with superior facilities to serve its valued customers better. The newly relocated office located at 210/7 Matara Road, Galle, was officially opened on April 08th 2022 and was graced by the presence of a distinguished gathering. The key objective of the relocation is to provide a significantly improved level of service to customers in the region and to welcome interested local and foreign investors from all parts of the island and globally.
With a futuristic vision to offer elevated real estate services with well-developed land plots, the relocated Home Lands Galle office spans over 6,000+ sq. ft with advanced infrastructure facilities and technology. As the very first branch of Home Lands Group, the Galle office has successfully completed 10 years of operations and the relocation plays a key role in the Group's growth and service improvement strategy.
Speaking at the opening ceremony, Mr Nalin Herath - Chairman of Home Lands Group of Companies stated, "Home Lands Group of Companies is on a remarkable journey of exponential growth by offering bigger and better real estate solutions and services to our valued customers. Galle is undoubtedly southern Sri Lanka's gem, a traveler's delight and attracts real estate investment for its breathtaking location. The Galle branch relocation is a milestone and stands as a testament to our focused investment in infrastructure, technology and human capital development to strategically meet the growing demands of the real estate market and to exceed our customer requirements".
The historic city of Galle is a perfect blend for travel, trade and community living - with its ancient fort, Dutch-colonial buildings, bustling street shops, olden mosques, churches, grand mansions, museums, busy offices and schools. With close proximity to Hikkaduwa, Unawatuna and Mirissa, Galle is a prime location on the island with growing real estate opportunities that appeal to local and foreign real estate investors. The newly relocated Galle branch is centrally-located in front of the Sri Lanka Navy camp and offers ultimate convenience for customers with easy access to the Southern highway - just 4 km away. With accelerating demand for real estate in Galle from the local and overseas market, the Galle branch has sold over 1,000 land plots in prime locations of Galle so far and looks forward to upgrading its service offering with the relocation.
Addressing the gathering, Mrs. Lanka Jayasinghe - Director Operations & Administration, commented, "As a home-grown corporate with a rapid growth strategy, we have prioritized market research, infrastructure and technology to deliver an enhanced customer experience like never before. The Galle branch relocation is all about understanding the consumer market and insights to offer each investor and customer the perfect real estate or living solution they desire. As No. 1 in the Sri Lankan real estate industry, Home Lands Group has a continuous growth cycle and it is what makes us stand out from the rest".
Established in 2003, Home Lands Group of Companies has grown exponentially over the years, to become the #1 real estate solutions provider in Sri Lanka with an impressive island wide presence. With a spanning portfolio of real estate and housing projects across the island, the company is dedicated to transforming and uplifting the residential landscape of Sri Lanka with well-designed spaces that ensure high ROI and value for money for each homeowner. As part of the company's growth strategy, branches will undergo transformation in line with the company's brand positioning and improved service offering.